ISIS's chief executives have rejected millions of millions to fund a new wave of attacks against the British and Western – as the terrorist group is being stamped out once and at all.
U.N. Experts believe that the group has about $ 300 million in "bulk" – with one warning in one report that it will be used to "fund more-scale attacks when the opportunity comes".
CLICK HERE TO MORE THE SUN
The warning as ISIS addresses Iran in turners that support the British and US special forces near the kill.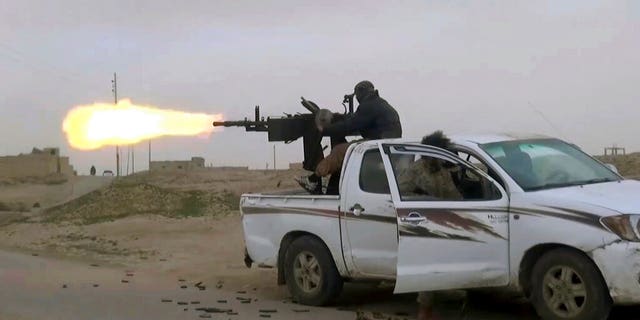 Monday, forces of a coalition led by Kurdish to fight the Baghouz village, where the remaining jihadis were set up in fortified positions.
TRUMP: DAY ISIS UPDATE IMAGE REPORT
But the delays of work and the sniper to relieve the operation as chairmen of fighters to hold the behavior.
The United Nations Security Council reported the threat that ISIS warned the group that there are still over 18,000 armed terrorists fighting for death.
CLICK HERE BY THE FOX NEWS ACT
This story came first to appear in Sun. For more from The Sun, click here.
Source link