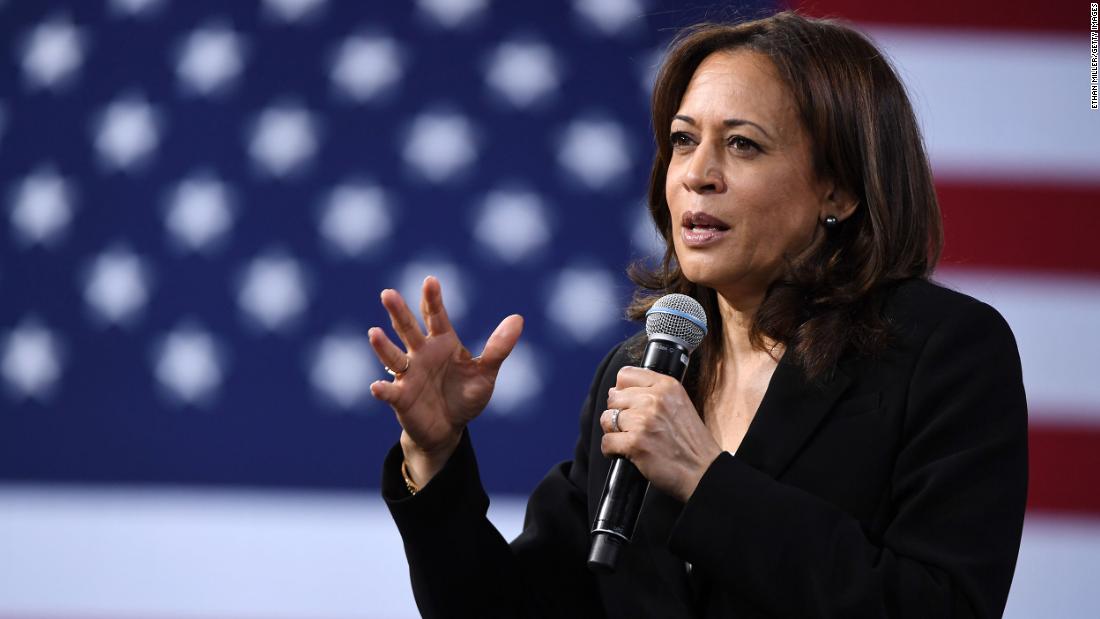 Fox News was in full attack mode on Tuesday night, throwing everything away, but Kamala Harris 'kitchen wasn't on. From portraying her as a "radical running couple" to mocking the pronunciation of her name to suggesting that Joe Biden didn't select her himself, the Conservative network's time list was in excess.
Frankly, if you had removed network programming from any tag or identifying name and could only watch a transcript from 8pm to 11pm, you would be forgiven for confusing the channel with a Trump 2020 campaign streaming.
Of course, this is not surprising. The alliance between Fox News and President Trump has been well documented. But Tuesday night's attacks serve as a guide to what the Trump campaign and right-wing media in general will launch at Harris. So I thought it would be helpful to provide a print framework of network coverage here.
While her show isn't technically in a prime time space, I thought it was worth noting how Martha MacCallum, who Fox News goes to as a "live news" reporter, covered Harris 'selection. At the opening of his show, MacCallum noted that black leaders had urged Biden to select a woman of color as his career partner. MacCallum commented, "I think in a way, as a woman, it somehow pulls off the selection.";
Carlson mocks his name
Tucker Carlson began his show by attacking Harris as a "one-dimensional" candidate who he described as perhaps "America's most transactional human being." Carlson said "there is a time share seller you could trust more" than Harris and "lenders who are more sincere."
But it was Carlson's mockery of Harris' name that caught the most attention. Carlson mispronounced the senator's name, he was even called by a guest to do so. Carlson claimed his mispronunciation was involuntary. But it's worth noting that Carlson often mispronounces the names of people he doesn't like. It's kind of a feature of their program and it seems pretty intentional. And, as Mediaite pointed out, he did so after his guest corrected him.
Hannity and Trump join the base
Sean Hannity's initial monologue was quite predictable, and it's not hard to imagine Hannity reciting the same monologue for any of the other candidates in question. Hannity framed Harris as a supporter of socialism with a "radical extremist register" that is "atrocious." In Hannity's words: "This option solidifies what is the most extreme radical left of the main ticket of any major political party in American history." And then Jeanine Pirro said openly that she wasn't sure Biden himself chose Harris and wondered, "Who really chose this woman to be the vice presidential candidate?"
Trump called the show and the two continued to beat Harris. Trump said nothing new or remarkable. He suggested that Biden had no control over the Democratic Party (although he will formally appoint him president for next week) and stood in protest against the media for some time. What was absent absent from Hannity's conversation: the coronavirus. Hannity only focused on practicing the Trump game at the end of the more than 30-minute chat.
Meanwhile, Ingraham scratches the bottom of the barrel
Laura Ingraham opened her program by perpetuating the right-wing media issue that Biden will not control her White House. Ingraham read what she characterized as "warning" Biden's email to fans in which she said, "I've decided that Kamala Harris is the best person to help me bring this fight to Donald Trump and Mike Pence and then to lead this nation from January 2021. "
Ingraham then commented, "Wait, wait, to lead this nation? Didn't he assume he was at the top of the table doing everything he brought for us, Joe? You know, then, the whole presidency? Come on, man? " Even Joe has the will to understand that he won't really participate if he wins in November. "Ingraham deserves credit for extrapolating all of this from an innocuous line to Biden's campaign email.
FOR THE RECORD, PART 1
– "The first words of the first statement that President Trump's re-election campaign offered in response" to Harris' news "were false," notes Philip Bump … (WaPo)
– Progressive media outlets Media Matters point out that right-wing Facebook pages "have been laying the groundwork to attack Kamala Harris online …" (Media Matters)
– The Obamas and Bidens will be the main speakers at next week's DNC convention. Sarah Mucha and Dan Merica have all the details of the programming … (CNN)
– Several TV networks have announced their plans to cover DNC and GOP conventions … Ted Johnson has the details … (Deadline)