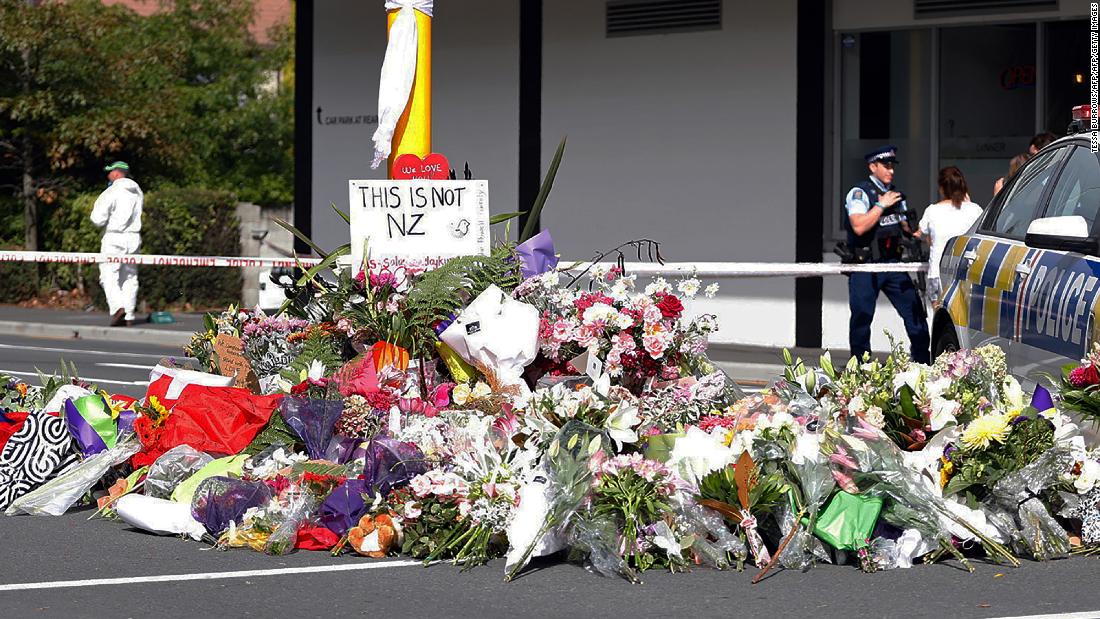 The body of the 50th victim was discovered at the mosque al Noor, where most victims were killed, when officials put an end to the victims' bodies on Saturday, Bush said to Sunday reporters
the public victims. While a preliminary list of victims is shared with families, Bush said that their bodies have not yet been released.
The number of injured people increased to 50. Of those injured, 36 stay in hospital and two of them are in critical condition, he said.
Brenton Tarrant, the only person in custody who was linked to the attack, seems to have been two days after the country gripped the country.
Three other people originally detained were not involved in shooting, Bush said, and the authorities are not taking off the possibility that others suspect .
"I will not say anything conclusive until we are absolutely sure how many people were involved, but we hope that we will be able to give that advice in the coming days," said the commissioner police.
Suspect's proclamation was emailed before attack
The suspect put a 87 page manifesto to New Zealand's Prime Minister, Jacinda Ardern, before the attack began.
Ardern press chief Andrew Campbell said to CNN that the email was sent to a "generic" email account maintained by the staff, which was not seen by the Prime Minister.
Document filled, social media before the shooting, with anti-immigrant screeds, anti-Muslim.
Tarrant, facing one murder charge, made a hand signal associated with white supremacists when he came to court on Saturday
was remanded in custody and will resume in court 5 April
Some victims found refuge in New Zealand
A A Syrian refugee, a Pakistani academy and her sons were among the 50 people killed in terror terror confirmed by Syrian refugee, Khaled Mustafa and his family came to New Zealand in 2018 because they saw him as unsafe, Syria Solidarity in New Zealand said on his Facebook page.
He was at the mosque with his two sons on Friday prayers when the fire shooter opened. His older son, Hamza Mustafa, 14, was killed and his younger son was injured.
Victims worldwide. Naeem Rashid, 50, and his son Talha Rashid, 21, were among six Pakistanians killed in the mosques, according to Mohammad Faisal, spokesman for Pakistan's Foreign Ministry.
"He taught at university," said Dr. Khurshid Alam about his brother, the old Rashid. "My nephew (Talha) was a son."
A makeshift memorial has come up in the area around the mosques, with hopeful messages and love accompanied by flowers and notes.
"They may take our innocence but we will show the love of your compassion for the world," said one note that was planted on a road divider
Survivors tried to warn others
[19659002] ] Before two armed police officers lightly ended the attack by passing the gun car to the roadside, some attempted to eliminate the suspect, by survivors.
The survivor Ahmed Khan, after turning a bullet at the shooter, met his mosque to warn others. ] He fled Afghanistan to escape violence, but watch a man who died in his arms in Christ Christ "class =" media__image "src =" http://cdn.cnn.com/cnnnext/dam/assets/190316162212-ahmad